It's Gal Friday's Day (I guess that what some would call her). This important day gives employers and bosses a chance to thank their hardworking administrative assistants with a small token of appreciation. We have compiled a list of really nice gift to for that hard-working lady at the front desk who mails, scan, copy, fax takes all of your calls, books your travel, manages your agenda, arranges your meeting, schedules your appointment, shops for gifts, pick up your dry-cleaning and the list goes on. The point is she /he are the "Swiss Army Knife" or the proverbial Backbone of the office. Without this person at the office managing these tasks a day at the office would be nothing short of chaotic.
The history of holiday originally began more than 60 years ago in 1952 as "National Secretaries Week" by the IAAP, then called the National Secretaries Association. U.S. Secretary of Commerce Charles Sawyer proclaimed the first National Secretaries Day and week in June of 1952. The name was later changed to Administrative Professionals Day, and today it is a widely recognized and celebrated workplace holiday.
The best way to recognize your team's administrative professional is to tell him you appreciate his hard work and that his efforts and contributions are valued. So here are a list of some basic gift for you to show you assistant how much you really care.
Flowers
Because almost every woman I know loves to receive flowers for just about any occasion, first in the lists is for Administrative Professionals Day, or any other occasion, look to Flowers.com. They have an array of flowers and floral designs that can fit almost any budget. And with a few short clicks finding the best floral arrangement for your "Super Girl" is snap.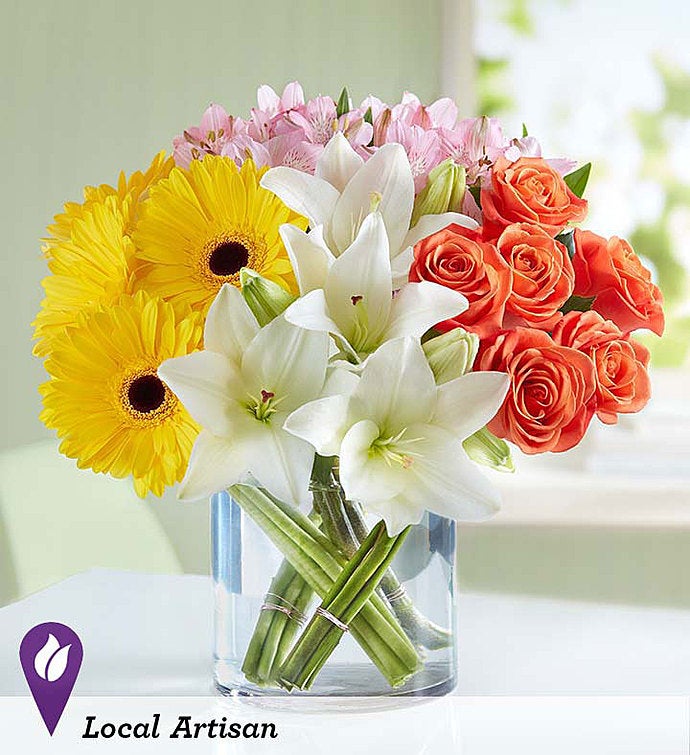 Gift Basket
If you know that you stress your employees out, make it up to them with a spa gift basket. This gift basket includes pampering products like body lotion, shower gel, bath salts, body scrub, body butter, a bath sponge, and a cotton spa towel.
The company also offers a less expensive gift set, the Queen Bee gift set, which retails for $49.99 and contains tons of honey-almond scented bath products. This gift set can be rush-shipped.
Gift Cards
Let your administrative pro choose his or her own gift. A prepaid gift card or cash can be given in any amount you choose and is a gift your office's administrative professional can use however, whenever or for whatever he chooses. A gift card to his favorite store or coffee shop near the office would show some thoughtfulness.
In addition to these ideas, here are some others you may want to consider
(Hint: check out #5 and #9)
Take her/him out for a nice, long lunch at a local fine restaurant.
Provide a morning at a local spa.
Arrange for the afternoon off to go shopping and throw in a little spending money.
Get them a new mobile phone.
Arrange for a housekeeper for the day.
Book and pay to have the car tuned up and spring cleaned.
Find out who her/his favorite author is and by their latest book.
Offer a three-hour lunch or, better yet, the day off!
Outsource some of his/her work to an off-site administrative professional, such as a virtual assistant.
Present a plaque for her/his years of valued work.
Provide a family pass to the movies and plenty of popcorn money.
Arrange to have her/his carpets cleaned or yard prepared for the coming season.
Arrange for groceries to be paid for and delivered.
Remember that the best gift shows your thoughtfulness and expresses your knowledge of the recipient's likes and preferences.